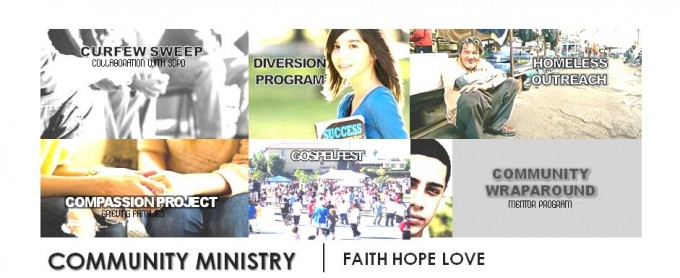 F.O.C.I.S
FAMILY,OUTREACH & COMMUNITY INTERVENTION SERVICES With Family Outreach ...
more
---
San Diego Compassion Project
Compassion Project currently collaborates with the San Diego Police Department. Compassion ...
more
---
Diversion Program
Our Diversion program is really changing the lives of our youth!!!! When they first start they ...
more
---
Homeless Outreach
Serving our homeless community Our next meeting dates are Saturday, Sept. 1st, 15th, ...
more
---
Street Evangelism
We meet every Saturday at 5pm. Our goal is To lead the lost to the LORD and to answer peoples ...
more
---
Curfew Sweep
Curfew Sweeps happen once a month with collaboration of the SDPD. A unique program by the San ...
more
---